Aside from developing lacrosse skills, Tradition prioritizes giving back to our community and emphasizes mentoring of our younger players by more senior players and trainers. We promote an active lifestyle where girls learn to be part of a team while developing their personal confidence, with hopes that they will carry the lessons they learn on the field with them throughout their lives.
Tradition's mission is to promote the rich tradition of lacrosse through a positive, fun environment of continuous athletic development, teamwork and sportsmanship while developing each player's character, confidence, skill and love of the game with the goal of helping players succeed on AND off the field.
Tradition is a 501(c)(3) non-profit organization, managed and led by unpaid community volunteers. These volunteers have successfully led and managed teams in athletics, business, our community and/or the military.
Tradition's training staff complements these volunteers and is comprised of highly accomplished current and former collegiate and professional level women's lacrosse players, many of whom coach at various levels of the sport.
Learn more about our coaches and training staff by clicking here.
In addition to coordinating team participation in leagues and tournaments, Tradition's programs include development of players and coaches as well as activities and events designed to promote and increase the general awareness of and interest in the sport of lacrosse in our community.  Further, Tradition periodically coordinates volunteer and fundraising events and membership functions to further its charitable mission.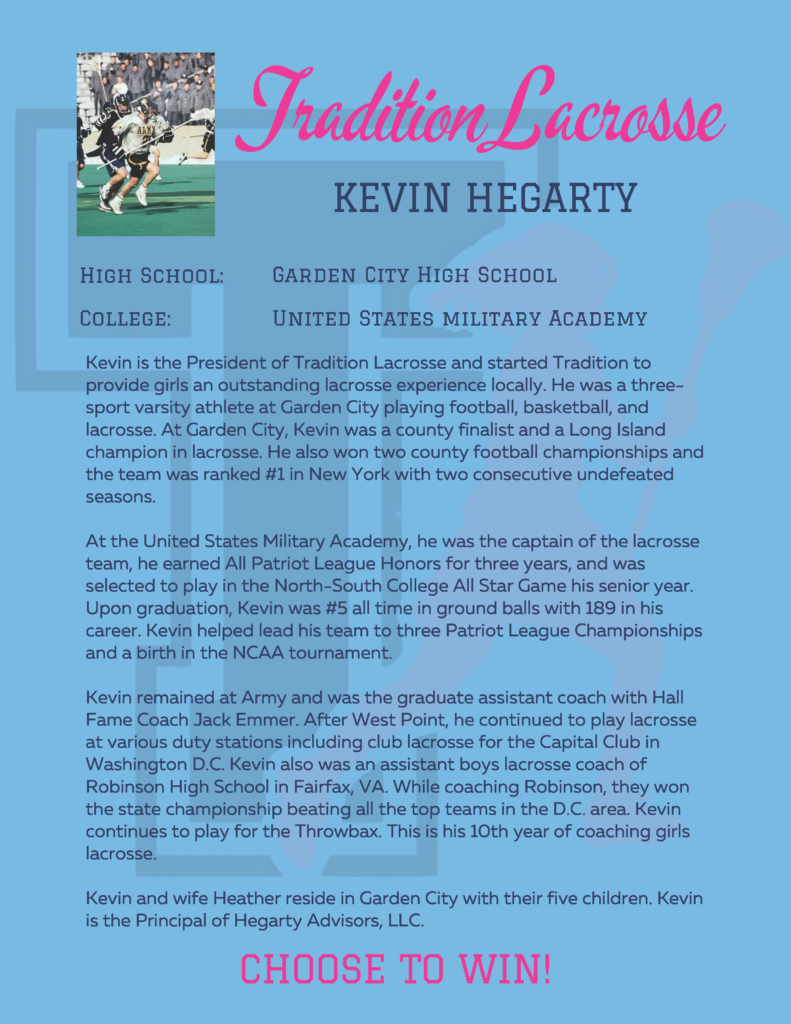 Tim Goettelmann
Vice President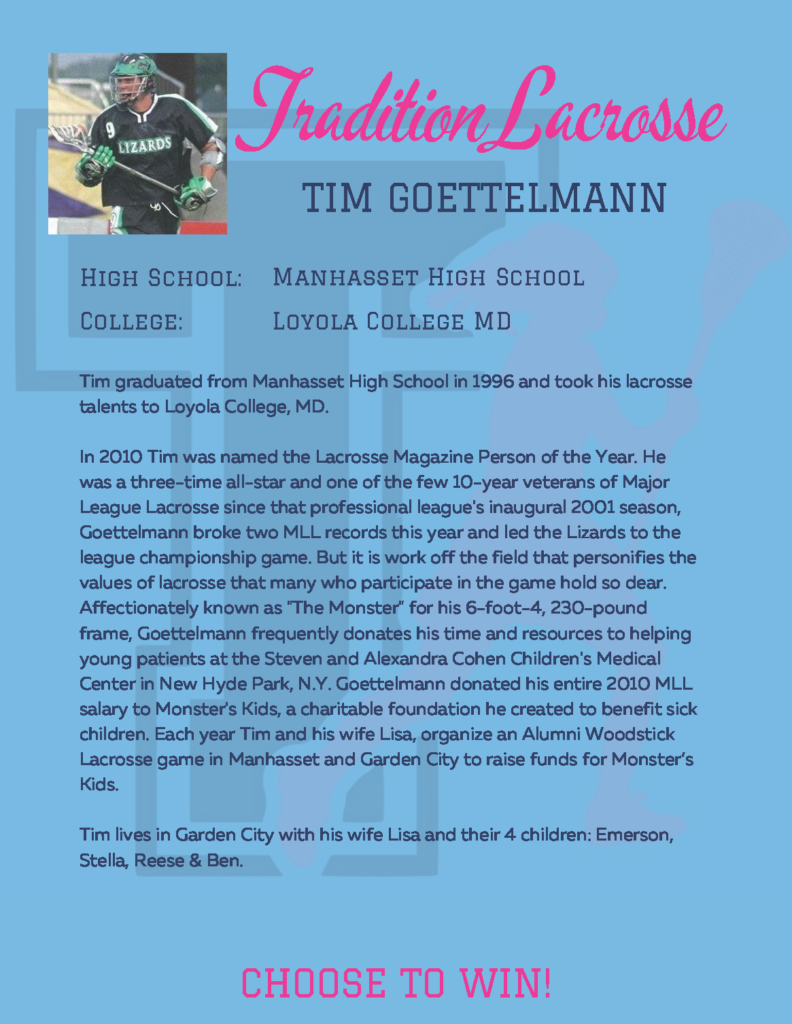 CURRENT OFFICERS

Kevin Hegarty (President)

Tim Goettelmann (Vice President)

Ali Molgano (Secretary)

William Donohue (Treasurer)
CURRENT BOARD OF DIRECTORS

Sam Bennett
Erin Davidson
William Donohue
Tim Goettelmann
Kevin Hegarty
Don McDonough
Ali Molgano
Amy Monaco
Katie Reasoner
Mikaela Rix
Gregory Rossi
CHOOSE TO WIN!